It might be fashionable nowadays to move all our trade online. But could you be missing out on potential customers that way?
Farmers' markets are becoming increasingly popular, with over 650 open nationwide. These fantastic outdoor ventures will allow you to sell your products in person and build your brand.
If these markets sound like an exciting opportunity for your growing business, read on to find out about the top destinations in the UK.
Borough Market, London

Type of Market: Food Market for Retail and Wholesale
Stall Count: 100 Stalls
Operating Days: Borough Market operates six days a week, from Monday to Saturday.
Tripadvisor Rating: An impressive review rating of 4.5
Stall Rental Cost: Starting at £30.35 per day, you can secure a market stall at a size of three meters by 2.5 meters.
Borough Market is the largest farmers' market and arguably the best UK farmers' market. It's famous and regularly frequented by some fantastic top chefs working in London. 
Borough Market has strict rules on who can trade, including demonstrating that you operate a sustainable business model.
Before you obtain a farmers' market stall, you must fill in an application. That includes declaring that you have up to £10 million in public liability insurance.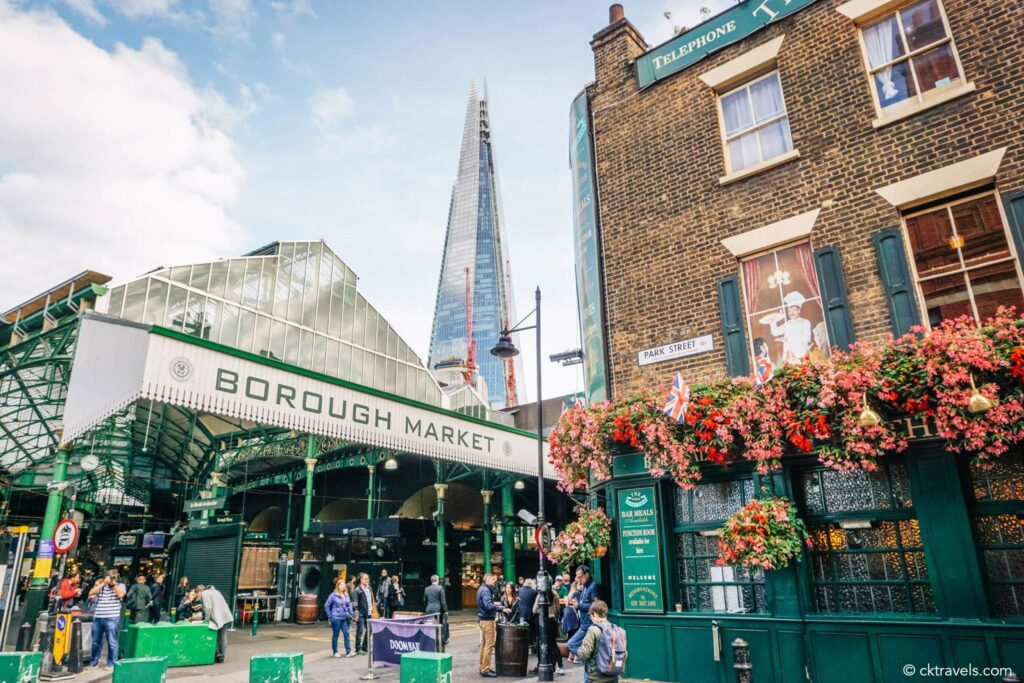 St Ives Farmers' Market
We couldn't write an article about farmers' markets in the UK without including the much-loved English food haven, Cornwall. And where better to place your stall than in the popular tourist destination of St. Ives?
This market is open weekly, each Thursday. They offer crafts, food, and drink and like to showcase local market traders, so it's ideal for those already in the South West.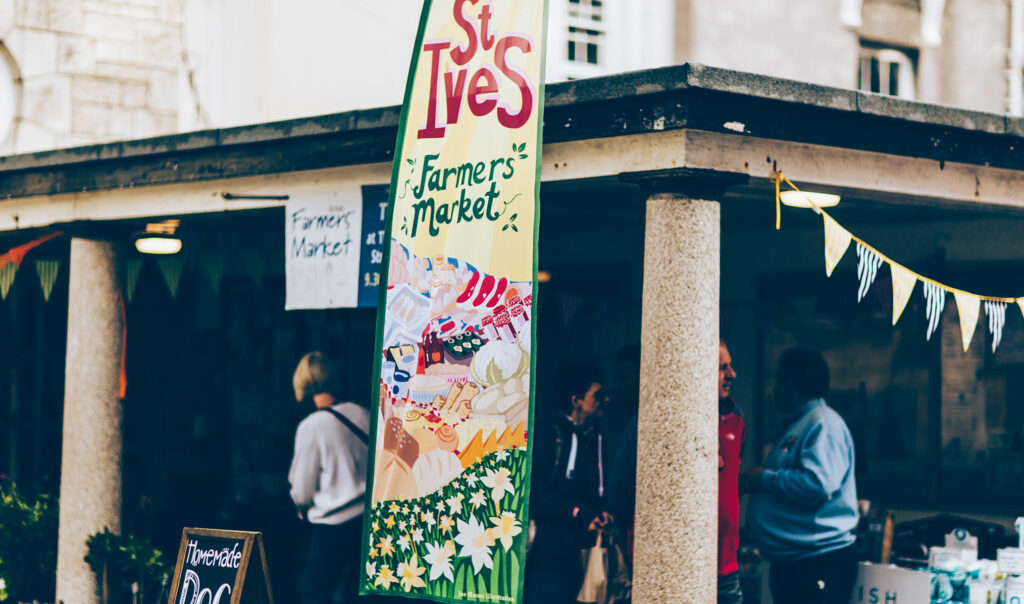 Stroud Farmers' Market
Did you know the Sunday Times recently voted Stroud the best place to live in the UK? This gorgeous upmarket Gloucestershire town is the ideal place to get the word out about your new business venture.
The Stroud market has even won awards, and as it's open each Saturday, it's a fantastic choice if you are still juggling your day job with your small business.
If you are starting, ensure you have everything in place before you begin trading, such as the correct public and products liability insurance policy.
Kendal Farmers' Market
Let's continue to travel further north and discover what the Lake District has to offer. Of course, it doesn't disappoint. Kendal has a fantastic farmers' market that's equally popular with locals and tourists.
This farmers' market is monthly, which means it has a loyal customer base who have that date fixed in their calendar. Though a traditional food and drink market, Kendal also hosts a nearby arts and craft market.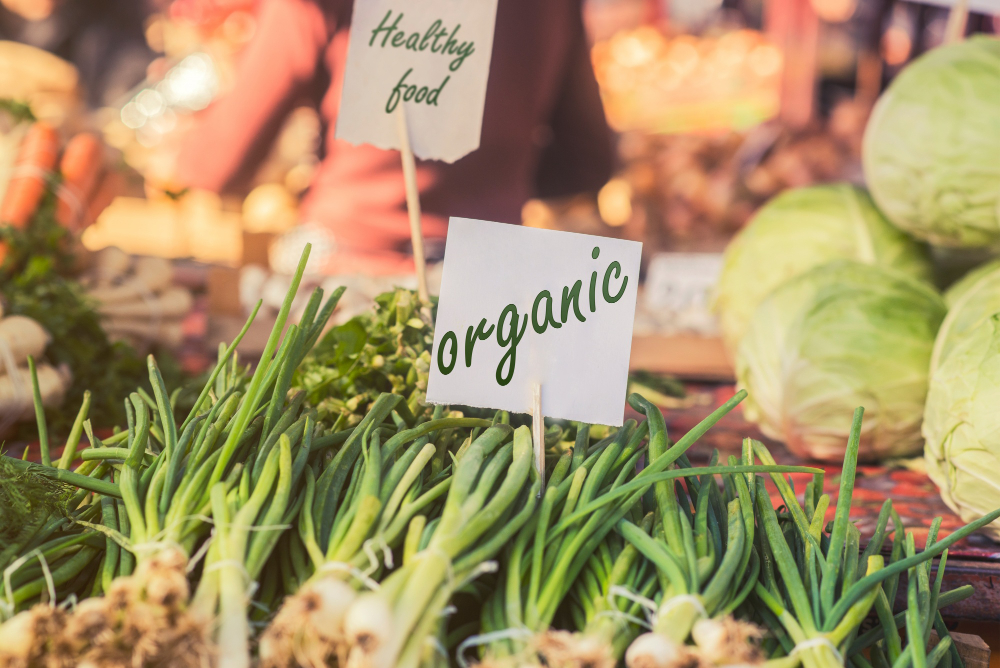 Stockbridge Farmers' Market
Let's explore Scotland and what a wealth of choice there is north of the border.
In Stockbridge, Edinburgh, a new stallholder can sell bread, cakes, arts and crafts, charcuterie, street food, fish, fruit and even coffee!
Stockbridge Market is open each Sunday. They offer a range of stall options for new traders, so you can start small if that's what your unique business needs.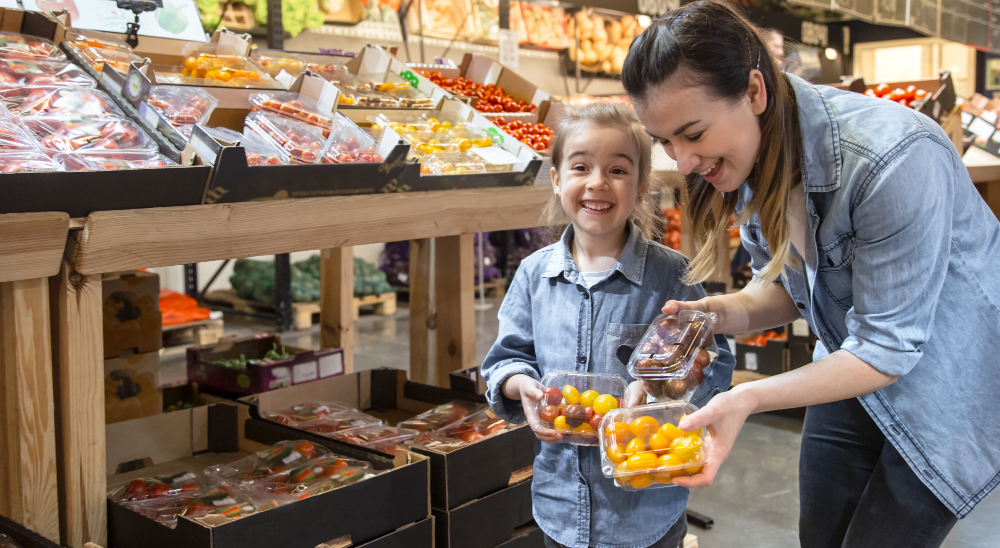 UK Farmers' Markets: Reaching New Customers
Don't sit back and wait patiently for your customers to discover you. Book a stall at one of the best UK farmers' markets to reach out to potential customers and showcase your fantastic products.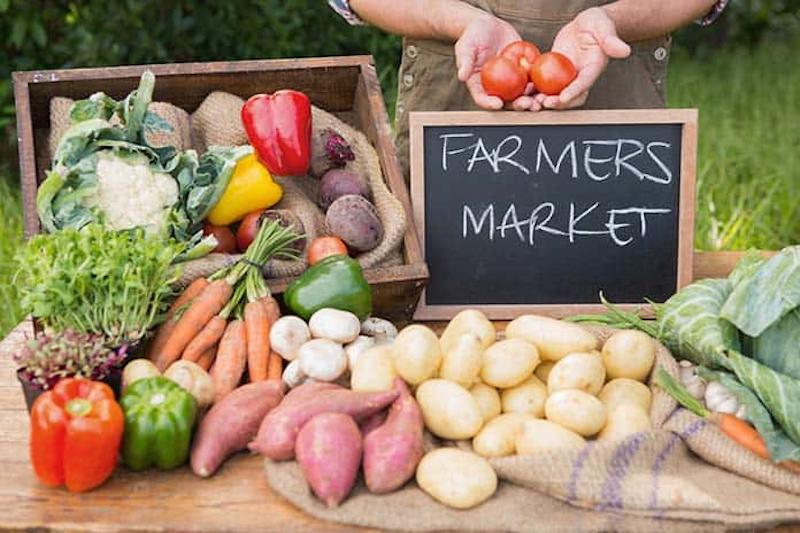 Before booking a stall, head to our insurance section to ensure you have all the proper liability insurance before you begin selling.