A fantastic eCommerce website for your handmade products needs impressive photography. But don't take our word for it. Statistics show that a great product photo can boost your sales conversion rate by as much as 27%.
Of course, it's one thing to understand the importance of photos and another to master the art of photography.
Fortunately, you don't need to become a professional photographer to get the perfect shot. Here are some simple tips and tricks to help amateurs take great product photos.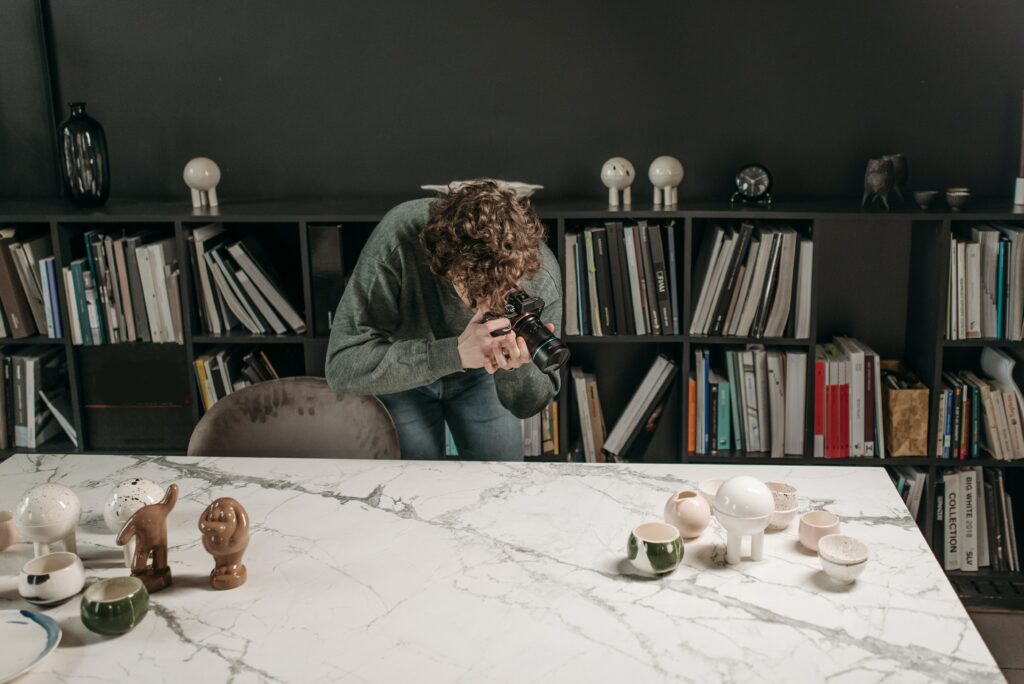 Use Your Smartphone Camera
You don't need a fancy or pricey camera to master product photography. Today's smartphones have such fantastic photo technology that they are sufficient for the average business owner.
However, this does come with the important caveat that more antique phone models probably aren't up to the job. Go for the latest model with a market-leading megapixel count.
And you might also want to invest in a mini tripod for your smartphone to ensure you get those steady, clear images for your handmade product photos.
Use Natural Lighting
Natural light is the best way to get the perfect photo. By natural light, we mean daylight from a large window (unless you are photographing outside). You'll want to position your setup close to that window and at a 90-degree angle.
Natural light is essential if you plan to have a person in the shot or you want to feature your product within wider surroundings (such as room furnishings).
If you don't have the perfect lighting at home, see if you have a friend or family with a good, well-lit room you can borrow.
Try a White Backdrop
It takes time to create the perfect background and setting for professional images. So, if you are time-limited, go with the easy option and choose a plain white background.
White backdrops are cheap to buy and easy to set up. If you are on a tight budget, you can use something you already have in your house, such as some white sheets.
Take Plenty of Shots
The best way to get the perfect product photo is to experiment. Try shots from various angles and various distances. The more you take, the higher your chance of getting the right finish.
It's also worth knowing about a photography principle called the rule of thirds. That refers to the composition of a photo. Split your image into a 3×3 grid and make sure your focal point sits on the grid line, not the central square.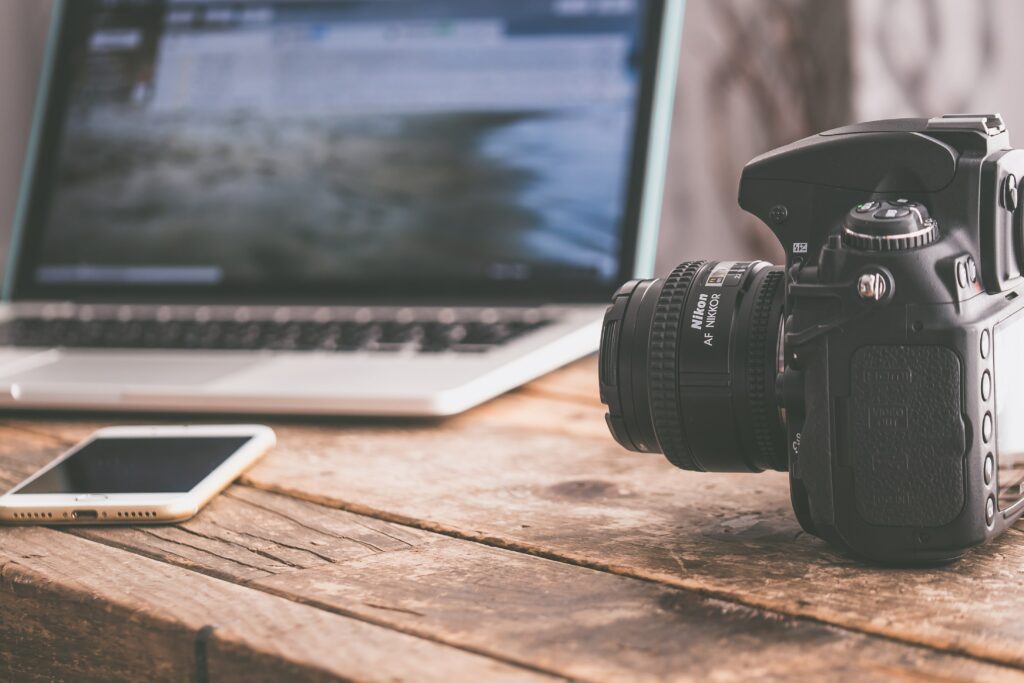 Are You Ready to Start Selling Your Handmade Products?
Once you have your website and product photographs, you'll need to tick off a few more boxes before cutting the (virtual) red ribbon.
For a start, even a handmade business needs to do things by the book to ensure ongoing customer satisfaction. So, ensure you have our liability insurance to cover your handmade craft product business for any eventuality.
Why not get that task crossed off your to-do list by applying here.